Skyride was a great event, as always, with thousands of people riding around the city showing how popular cycling would be if it was safe. The MCC stall in Sefton Park, staffed by Lawrence, Don and Ian, was there to inform visitors about our campaign and cycling issues in general as well as to attract new members.
Everyone we saw was thoroughly in favour of the aims and the work of the MCC and enjoyed talking to like minded folk. Many left with new ideas about places to cycle in the surrounding area and how to build rail travel into accessing them. Lots of tales of near misses, potholes that need filling, wasted opportunities for cycle provision and cycleways that need maintaining were swapped as well as stories of long distance journeys in foreign lands, cycle camping, country pubs and just the general brilliant nature of cycling.
During the day forty two new members were signed up adding to the strength of our collective voice. The sun didn't shine much but it didn't rain and as ever it was a happy and rewarding day at this event.
St Helens Borough Council is currently seeking views on early-stage plans for two new routes – deadline 12th August 2022:   • Jubits Lane, between Sutton Manor and A57 Warrington Road. Extending routes installed in 2020, when completed this route would provide connectivity between St Helens, Marshall's Cross, Sutton Manor, and Widnes.    • Lea Green to Whiston, extending…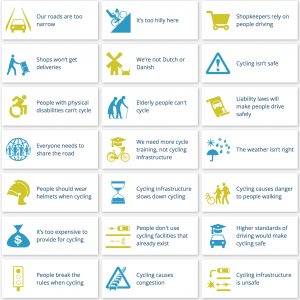 The Cycling Fallacies website collates all the facts and arguments about cycling for transport. If you're a cycle campaigner, you'll probably have come up against the same old arguments time and time again. There are many myths about cycling, which are widespread and often believed, without any basis in fact. This website is designed to…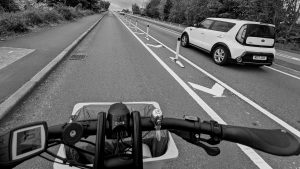 Saturday 18 June 2022 – 9.30amWell… Wirral Council recently completed a fantastic new cycle route on Fender Lane. We want to say 'thank you' so we're planning a group ride to show them that we mean it.Local riders young and old are welcome to join the fun. Please gather from 9.30am. At 10am we will…
Don't want to miss a story?
Sign up to our newsletter today