The local elections are on the 2nd May, below is a downloadable letter you can send to prospective candidates to promote the Made to Move campaign in your area.
We all have the right to travel safely but when it comes to walking or cycling on Merseyside roads you or your child are more likely to be killed or injured than in any other area in the country.  In addition to this, traffic, a major cause of air pollution, is killing 725 people per year in the region.  It also causes ill health, linked to heart disease, stroke and cancer as well as asthma and other respiratory illness.   The Made to Move Merseyside campaign, aims to challenge the current political administration to adopt a 15 point plan and truly commit to transform the region for those living within it.
There is also a petition you can sign and encourage your local councillors and MPs to sign: https://www.change.org/p/1000-made-to-move-merseyside
Hall Lane is in Sefton, Merseyside and this route links Hall Road and the coast, Gormleys Iron Men, to Little Crosby and beyond in both directions, it used to be a dirt track bridleway but has been resurfaced and widened, a nice handy little route.

Liverpool City Council has a proposal for a temporary cycle route on West Derby Road, to replace the one previously removed.Closing date for comments Friday 7th January 2022https://liverpool.gov.uk/wdrcycling The consultation is badly designed, with only the options of either agreeing with the plan or disagreeing with it. The design for crossing Sheil Road creates dangerous…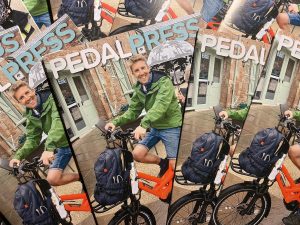 The December issue of Pedal Press is now available in print and PDF formats.Download PDF here.For a print version, email pedalpress@merseycycle.org.uk
Don't want to miss a story?
Sign up to our newsletter today