Please reply to merseysidecyclingcampaign@hotmail.co.uk by Monday 21st December!
If you use any of these routes and have any comments/issues from your experiences please let us know so that we can collate and forward your comments to Karen Stevens (Liverpool Cycling Officer) for inclusion in the new cycle audits for these routes, or alternatively email Karen but copy us in so that we know what are concerns/ issues about these routes .
| | | |
| --- | --- | --- |
| A | Edge Lane Drive -Phase 1 – Rocket to St Oswald's Street | Rocket to St Oswald's Street |
| B | Scotland Road/ Kirkdale Road | Kingsway Tunnel to Smith Street |
| C | Walton Hall Ave/ Walton Lane | TBC |
| D | Horrocks Avenue | Speke Road to Long Lane |
| E | Childwall Valley Road | TBC |
| F | Prescot Rd/ Kensington | Low Hill to Prescot Drive |
Also, we will be shortly be sending out online forms to all members (join here if you are not a member) to ask about specific issues within their local area and along routes they cycle regularly.  This information will help MCC campaign for improving cycling within those areas/ along those routes and help us to improve conditions for cycling throughout the whole of Merseyside.
St Helens Borough Council is currently seeking views on early-stage plans for two new routes – deadline 12th August 2022:   • Jubits Lane, between Sutton Manor and A57 Warrington Road. Extending routes installed in 2020, when completed this route would provide connectivity between St Helens, Marshall's Cross, Sutton Manor, and Widnes.    • Lea Green to Whiston, extending…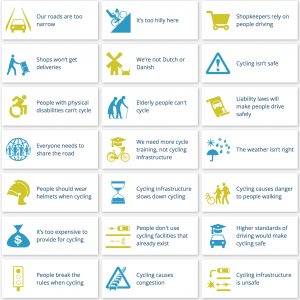 The Cycling Fallacies website collates all the facts and arguments about cycling for transport. If you're a cycle campaigner, you'll probably have come up against the same old arguments time and time again. There are many myths about cycling, which are widespread and often believed, without any basis in fact. This website is designed to…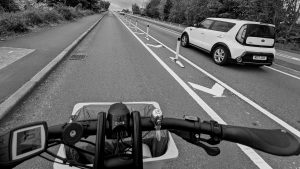 Saturday 18 June 2022 – 9.30amWell… Wirral Council recently completed a fantastic new cycle route on Fender Lane. We want to say 'thank you' so we're planning a group ride to show them that we mean it.Local riders young and old are welcome to join the fun. Please gather from 9.30am. At 10am we will…
Don't want to miss a story?
Sign up to our newsletter today