Draft plans are still being displayed in the Kuumba Imani Millenium Centre, 4 Princes Rd, Liverpool L8 1TH, with further consultation events being planned at Granby Market, etc.  Plans should be on the Better Roads website soon, but as yet are not there.
In the meantime, below are some photos of the draft plans.  Main issues/questions identified at present are:
Access on and off the central Boulevard section in both directions:

Safety and viewpoints (for both people walking and cycling)?
Possible for non-standard cycles ? (obligation required under the Equality Act (2010))
Priority to cyclists (and pedestrians)?
Will time delays/phaff at toucan crossings be too much? (as stated in Sustrans design guidance, cycle design criteria needs to be direct with minimal detours or delays)

Connections to other places/junctions/cycle network: access from/to side roads?
Connections to Upper Parliament Street: a 1.5m cycle lane (just a painted line on-road) is proposed:
Chichane adjacent to Selbourne Street and access to central Boulevard:

How to slow traffic at this point (to be safer for all road users)?
How to protect people cycling on road or on proposed cycle track?
How to safely access central Boulevard?

Central Boulevard: space constrictions/viewpoints around sub-stations?
Please send all comments to Transportation@liverpool.gov.uk and please copy MCC (Merseysidecyclingcampaign@hotmail.co.uk) in so that we can also represent your views!
MCC are also meeting up with the designers on Tuesday, so any comments before then would be great!
St Helens Borough Council is currently seeking views on early-stage plans for two new routes – deadline 12th August 2022:   • Jubits Lane, between Sutton Manor and A57 Warrington Road. Extending routes installed in 2020, when completed this route would provide connectivity between St Helens, Marshall's Cross, Sutton Manor, and Widnes.    • Lea Green to Whiston, extending…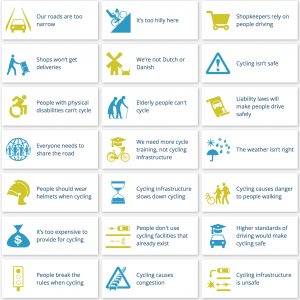 The Cycling Fallacies website collates all the facts and arguments about cycling for transport. If you're a cycle campaigner, you'll probably have come up against the same old arguments time and time again. There are many myths about cycling, which are widespread and often believed, without any basis in fact. This website is designed to…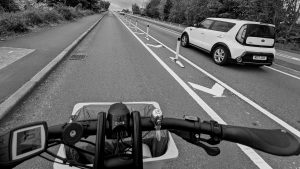 Saturday 18 June 2022 – 9.30amWell… Wirral Council recently completed a fantastic new cycle route on Fender Lane. We want to say 'thank you' so we're planning a group ride to show them that we mean it.Local riders young and old are welcome to join the fun. Please gather from 9.30am. At 10am we will…
Don't want to miss a story?
Sign up to our newsletter today