Liverpool City Council plans a dual carriageway along Sefton Street, Riverside Drive and Jericho Lane.
How much of Otterspool Park will be lost? How much more pollution will this new road cause?
Public Information Exhibitions
Monday 22 July 2019 – 10.00-19.00
Spinnaker Suite, The Yacht Club, Liverpool Marina, Coburg Wharf, Liverpool L3 4BP
Tuesday 23 July 2019 – 15.00-19.00
Atrium, Central Library, William Brown Street, Liverpool L3 8EW
St Helens Borough Council is currently seeking views on early-stage plans for two new routes – deadline 12th August 2022:   • Jubits Lane, between Sutton Manor and A57 Warrington Road. Extending routes installed in 2020, when completed this route would provide connectivity between St Helens, Marshall's Cross, Sutton Manor, and Widnes.    • Lea Green to Whiston, extending…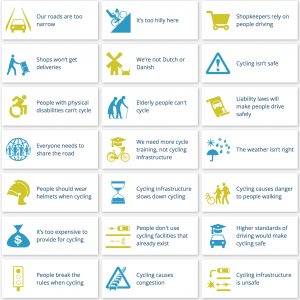 The Cycling Fallacies website collates all the facts and arguments about cycling for transport. If you're a cycle campaigner, you'll probably have come up against the same old arguments time and time again. There are many myths about cycling, which are widespread and often believed, without any basis in fact. This website is designed to…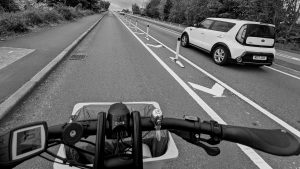 Saturday 18 June 2022 – 9.30amWell… Wirral Council recently completed a fantastic new cycle route on Fender Lane. We want to say 'thank you' so we're planning a group ride to show them that we mean it.Local riders young and old are welcome to join the fun. Please gather from 9.30am. At 10am we will…
Don't want to miss a story?
Sign up to our newsletter today