Sustrans has just published its Bike Life survey. It shows that there is a significant appetite for cycling in the Liverpool City Region as well as the demand for more and better cycle routes.
69% of residents support the creation of safe, separated cycling routes to encourage more people to ride bikes more often, particularly for shorter journeys. Two thirds of all journeys taken in the Liverpool City Region are less than three miles, but right now, around 50% of these are still taken by car.
The survey is representative of all Liverpool City Region residents, not just those who cycle.
Download the Bike Life report HERE
Hall Lane is in Sefton, Merseyside and this route links Hall Road and the coast, Gormleys Iron Men, to Little Crosby and beyond in both directions, it used to be a dirt track bridleway but has been resurfaced and widened, a nice handy little route.

Liverpool City Council has a proposal for a temporary cycle route on West Derby Road, to replace the one previously removed.Closing date for comments Friday 7th January 2022https://liverpool.gov.uk/wdrcycling The consultation is badly designed, with only the options of either agreeing with the plan or disagreeing with it. The design for crossing Sheil Road creates dangerous…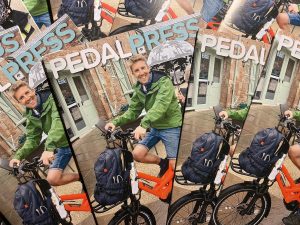 The December issue of Pedal Press is now available in print and PDF formats.Download PDF here.For a print version, email pedalpress@merseycycle.org.uk
Don't want to miss a story?
Sign up to our newsletter today