A Local Cycling and Walking Infrastructure Plan is being developed for the Liverpool City Region (LCR). This stems from the Metro-mayor Steve Rotheram's manifesto commitment to champion the needs of pedestrians and cyclists, to make sustainable and healthy forms of transport safer and more attractive.
Please fill in the survey at: https://www.arrivehappy.org/our-cycling-and-walking-masterplan
This survey is open until the end of January 2019 and I would urge you all to complete this and pass it on to your networks. The next engagement meeting (open to all) will take place on Tuesday the 15th January 2019 from 6.00pm to 8.00pmat Mann Island in Central Liverpool.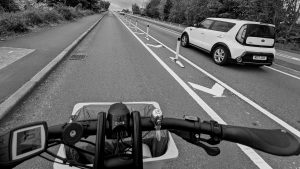 Saturday 18 June 2022 – 9.30amWell… Wirral Council recently completed a fantastic new cycle route on Fender Lane. We want to say 'thank you' so we're planning a group ride to show them that we mean it.Local riders young and old are welcome to join the fun. Please gather from 9.30am. At 10am we will…
New video from Simon O'Brien
A new up-to-date cycle map is now available for Knowsley to help you plan safe cycling routes throughout the borough https://orlo.uk/PgTIP
Don't want to miss a story?
Sign up to our newsletter today