The MCC January meeting is at 6pm on Monday 17 January.

The MCC AGM is at 9am on Saturday 22 January.

If you would like to attend either of these online meetings email hello@merseycycle.org.uk
The Regent Road cycle lane was almost completed 18 months ago, with the serious omission of the planned traffic lights on the Bascule Bridge.The narrow width of the bridge meant the cycle lane could not continue across it, and the lights were to allow cyclists to cross the bridge safely.Without the lights, cyclists have to…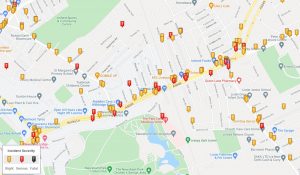 In a stroke of true genius, Councillor Daniel Barrington had the inbound pop-up cycle lane on West Derby Road removed before waiting for evidence from his own review. The government's response was to halt funding to Liverpool for other active travel schemes. To prove that irony is not dead, Councillor Barrington is Cabinet Member for…
Closing date 27 June Please add your comments to these three consultations: • Southport Walking and Cycling Routes; Hesketh Park to the Plough Roundabout and Birkdale to Hillside Roundabout• Crosby Coastal Path, new and upgraded cycleway and footway• Your Road and Streets https://yourseftonyoursay.sefton.gov.uk/yourstreets/
Don't want to miss a story?
Sign up to our newsletter today