The MCC January meeting is at 6pm on Monday 17 January.

The MCC AGM is at 9am on Saturday 22 January.

If you would like to attend either of these online meetings email hello@merseycycle.org.uk

Liverpool City Council has a proposal for a temporary cycle route on West Derby Road, to replace the one previously removed.Closing date for comments Friday 7th January 2022https://liverpool.gov.uk/wdrcycling The consultation is badly designed, with only the options of either agreeing with the plan or disagreeing with it. The design for crossing Sheil Road creates dangerous…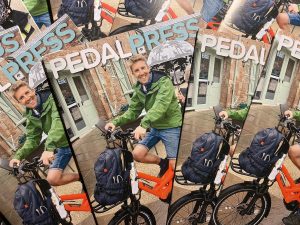 The December issue of Pedal Press is now available in print and PDF formats.Download PDF here.For a print version, email pedalpress@merseycycle.org.uk
The cycle route along the river past the ACC convention centre has been blocked for the Arms Fair. There are no signs for an alternative route. It's probably best to give the area a wide birth, but it is possible to just go around the ACC.
Don't want to miss a story?
Sign up to our newsletter today