Lawrence Road was meant to be pop up cycle lane 6, but the LCC never got to it. We are looking at the road and what could be done to make it more cycling and shopping friendly.
Closing date 27 June Please add your comments to these three consultations: • Southport Walking and Cycling Routes; Hesketh Park to the Plough Roundabout and Birkdale to Hillside Roundabout• Crosby Coastal Path, new and upgraded cycleway and footway• Your Road and Streets https://yourseftonyoursay.sefton.gov.uk/yourstreets/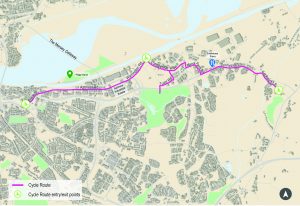 Liverpool Pop-up cycle lanesThe proposed routes are:Route 4 – East Lancs Road – City CentreRoute 5 – East Prescot Road – City CentreRoute 6 – (University Route): Gateacre – City CentreRoute 7 – Liverpool Loop South: Hale – City Centre https://liverpool.gov.uk/cyclingconsultationClosing date 24th March 2021. Halton Runcorn to Daresbury Cycle Routehttps://consultprojectcentre.co.uk/cyclehaltonClosing date 4th April 2021.An…
Transition Liverpool CIC (Community Interest Company) is part of the Transition Network and strives to bring communities within the Liverpool City Region (LCR) together through green projects. Having recently become a CIC our priority is to help support diverse communities across the LCR to make the necessary changes within their personal and civic lives to…
Don't want to miss a story?
Sign up to our newsletter today